Fitted Bedrooms, Sliding Glass/Mirror Doors, Fitted Offices and Studies
Book a free at home consultation.
Any day, any time.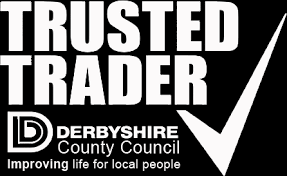 Established in 1990, Newbold Bedrooms has grown from strength to strength. Our quality fitted furniture products and skilled craftsmanship have earned us our excellent reputation for high quality and service at the right price. Feel free to phone us for a free no obligation quote on 07836 689152  to discuss our exciting  range of fitted bedrooms, sliding mirror, glass and wood doors and offices & studies. We can also design, supply and fit en-suite bathrooms and fitted kitchens.
We want to say a huge THANK YOU for the extremely professional work done to transform our bedroom. It is superbly finished in every detail and since we added the carpet and the curtains, it is a bedroom to "die for". We were very impressed with the professionalism in both the design and build and the work completed in the shortest possible time.
"A very friendly and professional service. Their quality of workmanship/ products and respect for customers property is excellent."
"We have recently moved to Chesterfield and so did not know where to go to have wardrobes fitted so we chose a local firm and are very pleased we did. From the first contact to the finished article we were very pleased."
"A big thank you to Newbold Bedrooms for a very professional service, from the beginning to the end of the work."